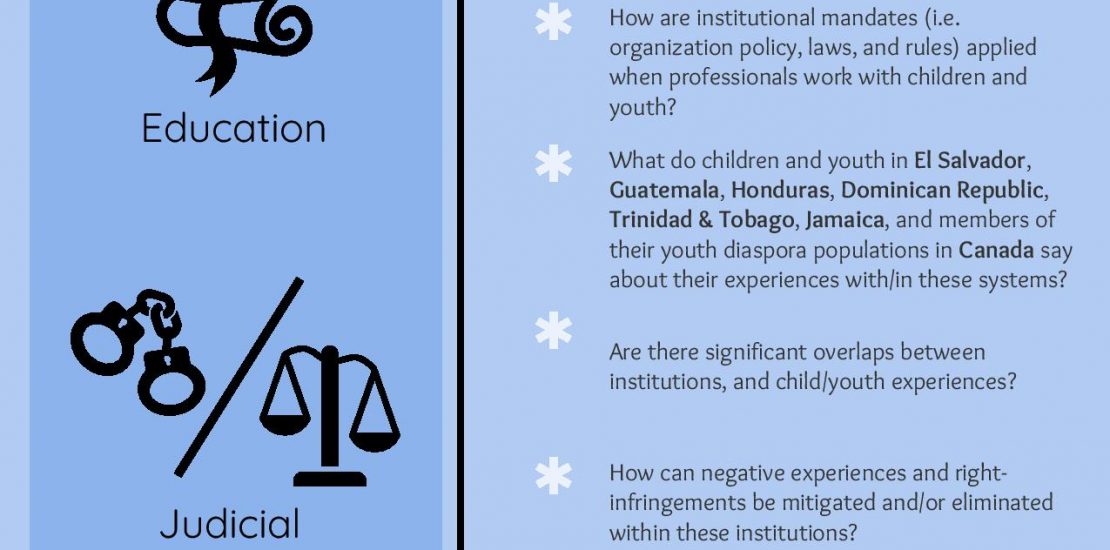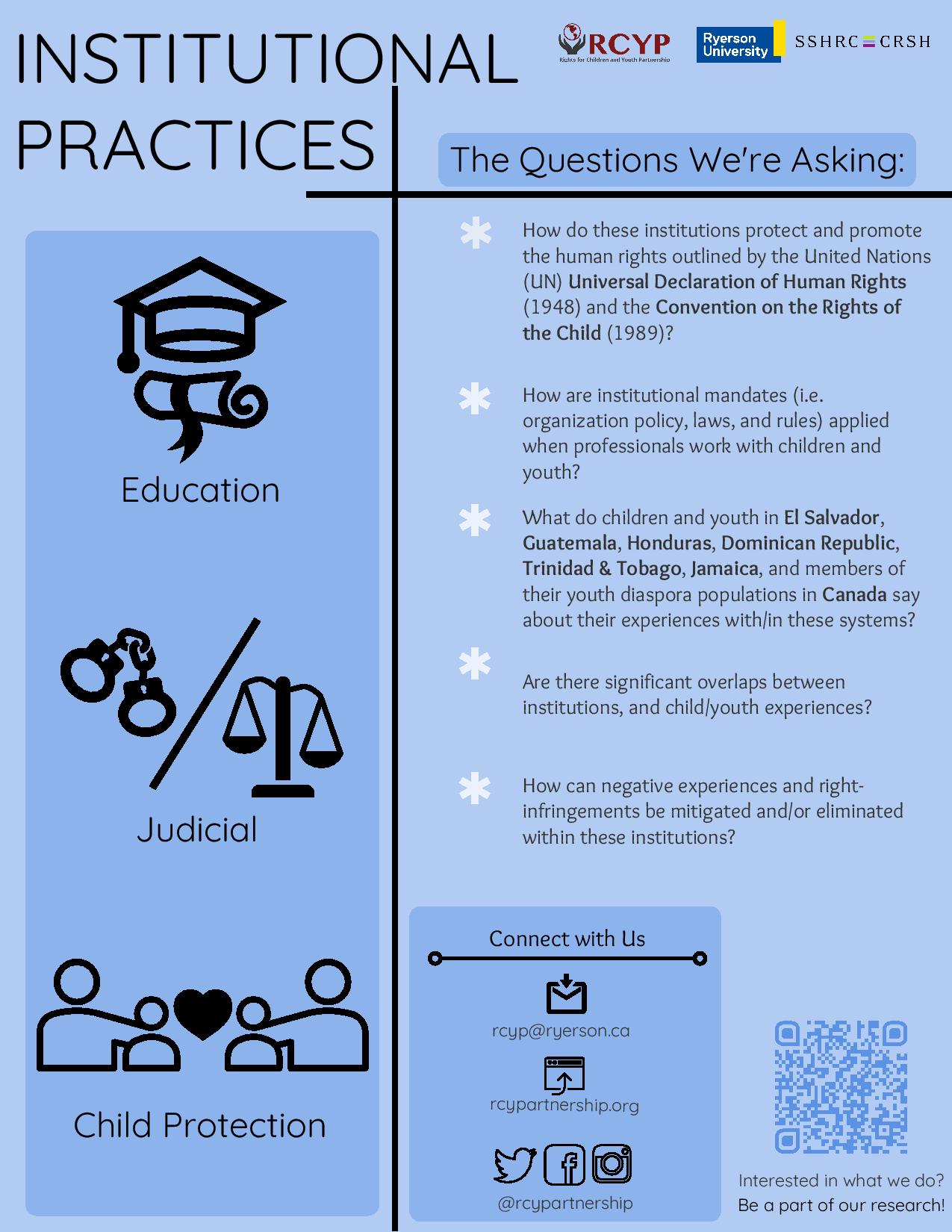 When youth agree to sit down for an interview with a member of the RCYP team, they might be wondering what we do with our research, and what we do with their stories. 
We've created this infographic to demystify the RCYP project, the questions that we ask during interviews/focus groups, and the "institutions" that we talk about. To date, more than 160 youth have shared their experiences with us about these systems!
---

Author
Rhiema Shuster is an undergraduate student in the Ryerson School of Social Work and a research assistant on the RCYP project.
---
The views expressed in this blog post are those of the author and do not necessarily reflect those of the Rights for Children and Youth Partnership project, Ryerson University, or our other partners.
---