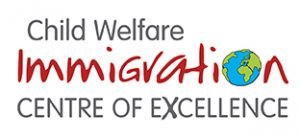 On June 13, 2018 the Child Welfare Immigration Centre of Excellence (CWICE) opened as a partnership between Peel Children's Aid (Peel CAS) and the Ontario Association of Children's Aid Societies (OACAS).
Peel CAS has had a specialized Immigration Team for 18 years, and remains the only agency in the province with an immigration team. Initially, this work stemmed from separated children and youth entering Canada, and requesting support. Over the years and in the provision of child welfare services, the team expanded to identify newcomers who may have unresolved immigration status issues or require help in settlement.
In 2015, Peel CAS worked with partners in the provincial government to create the Syrian Refugee Project, a response to the welcoming of Syrian families across the province. Peel CAS has developed this response over the last two years to include strong partnerships in the community, and early intervention through education with families arriving in the province.
CWICE continues to build upon Peel CAS' successes navigating the intersection of child welfare and immigration. As a child welfare sector, we've come to understand the importance of resolving immigration status issues for children, youth and families; particularly with children who are living outside of their parents' care either with relatives, friends or in foster care. Examples of our work include children or youth involved with child welfare services and: the children arrived in Canada and are separated from their families; children are living with their parents and one or both parents do not have immigration status; children are in foster care or living with a relative and do not have immigration status resolved; children have received permanent residence and are eligible for citizenship.
As a centralized service, CWICE staff provide consultation, brief services and education throughout the province of Ontario. This unique focus on children, youth and families both involved with child welfare and experiencing unresolved immigration status is the first of its kind in Ontario.
We ask that you assist us in building awareness of CWICE within the community, and across the province. CWICE will serve children and youth under 18 who are receiving services from a CAS in Ontario including children in care and/or children receiving kinship services and youth 18 and over that are former crown wards or receive continued care and support from a CAS. Should you have a question about eligibility, or want to make a referral, we want to hear from you: cwice@peelcas.org.
---
Author

Over the last fifteen years, Danielle Ungara has held various social work positions in child welfare and pediatric healthcare. A member of Peel CAS' leadership team since 2012, Danielle played a role in the agency-wide implementation of the provincial Child Protection Information Network system. As one of two Team Leaders in the Child Welfare Immigration Centre of Excellence (CWICE), Danielle's team provides outreach, consultation and service across the province of Ontario.
---
The views expressed in this blog post are those of the author and do not necessarily reflect those of the Rights for Children and Youth Partnership project, Ryerson University, or our other partners.
---