Ryerson University has hosted Social Justice Week for the past nine years. The events act to facilitate conversations around social justice practices and ways that students and the community can engage. One event brought to light an exciting topic: self-care for social work practitioners.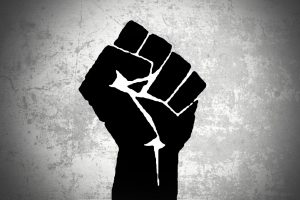 The area of self-care for social service practitioners has limited research (Miller et al., 2019). As an aspiring human service leader, the dialogue from this panel shifted my perspective on the idea of "traditional" self-care.
Arguably, the social service field is not an uncommon profession where one experiences post-traumatic stress or vicarious trauma. Additionally, the burnout rate for social service practitioners is one of the highest in the social service sector (Ben-Zur & Michael, 2007). In my previous work experience, it was not uncommon to characterize self-care as having a glass of wine or taking a bubble bath after a stressful day at work. However, after listening to the panelist speak about self-care through non-traditional means, I began to shift my paradigm on the subject. I started to ask why the onus of self-care was on the individual and not on the institution.
One of the speakers challenged the idea of "traditional" self-care by highlighting that self-care starts with ourselves and by accepting your downfalls. Through a leadership lens, this message is a compelling proposal that leaders can incorporate into leadership practices. Fundamentally, leaders have the opportunity to make a significant impact on employees through mentorship and training. In regards to self-care, leaders have a chance to teach non-traditional means of self-care to their staff by encouraging a shift in self-care practices.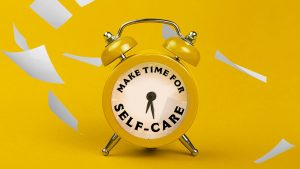 These teaching moments can be done through frequent debriefing and quality supervision (Lietz & Julien-Chinn 2017). Quality supervision time between a supervisor and a supervisee can make a significant impact on job satisfaction for social service practitioners (Lietz & Julien-Chinn, 2017, pg. 147). The event argued that individuals who have job satisfaction and are passionate about their work is an act of self-care in itself. Hence, self-care does not have to be practiced after the fact of having a stressful day, self-care can be encouraged from the very beginning of one's career.
Furthermore, a panelist also spoke about self-care through acts of resistance. The institution of child welfare has been a long-standing entity set in its traditions, and while there is a shift in training and leadership, change is still slow. A panelist spoke about fighting against this gradual change through acts of resistance. To further elaborate, for example, it is not a unique practice to work through your breaks in the social service field. In fact, in my previous experience as a child protection social worker, this exercise is normalized. However, taking your breaks is an act of resistance, as it is going against institutional norms of working through your breaks. The suggestion is that this is an act of self-care on its own.
The event encouraged self-care by delving into a deeper layer of self-awareness. I learned that achieving self-care starts with critical self-awareness as well as loving your work as a social worker. Speaking from personal experience, I know it can be challenging to stop and practice self-care, especially when you lose yourself in an institutional cycle.  However, that is where leadership can play a significant role. This presentation has helped me understand that self-care is a larger concept than I initially thought, and as an aspiring leader I can see that there is more that I can do to practice and promote self-care.
References
Ben-Zur, H., & Michael, K. (2007). Burnout, social support, and coping at work among social workers, psychologists, and nurses. Social Work in Health Care, 45(4), 63-82. doi:10.1300/J010v45n04_04
Lietz, C. A., & Julien-Chinn, F. J. (2017). Do the Components of Strengths-Based Supervision Enhance Child Welfare Workers' Satisfaction with Supervision? Families in Society, 98(2), 146–155. https://doi.org/10.1606/1044-3894.2017.98.20
Miller J., Donohue-Dioh J., Niu C., Grise-Owens E., Poklembova Z. (2019), Examining the self-care practices of child welfare workers: A national perspective, Children and Youth Services Review, Volume 99, https://doi.org/10.1016/j.childyouth.2019.02.009.
---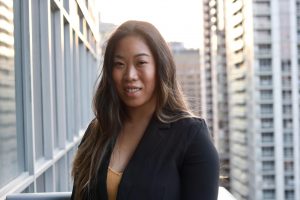 Author
Tenny Bui is a Masters of Social Work practicum student at the University of Toronto. Tenny earned her Bachelor of Social Work from the University of the Fraser Valley and has practiced in child protection for 4 years.
---
The views expressed in this blog post are those of the author and do not necessarily reflect those of the Rights for Children and Youth Partnership project, Ryerson University, or our other partners.
---