How much has your screen time shot up in the last few weeks?
With ongoing COVID-19 physical distancing measures in place, our academic, professional and personal lives have migrated online. It is not only adults who are adjusting to this new daily routine, for the just-over 2 million students in Ontario's English, French, public and Catholic school boards (Ministry of Education, 2018), the living room and a laptop is temporarily replacing the conventional classroom.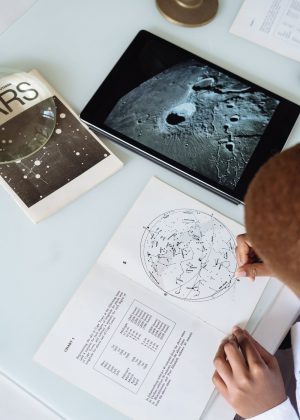 Just one year ago, Ontario Premier Doug Ford was defending his government's controversial decision to mandate e-Learning credits for Ontario Secondary School Diploma eligibility. Now, remote learning is a public health imperative. It is important to note that Learn from Home is not the e-Learning framework the Province touted last spring – this is an emergency response to exceptional circumstances. What cannot be overlooked, however, are the sustained concerns that this incarnation of remote learning will continue to exclude some children and youth from full participation. There is evidence that this pandemic will persist, making it imperative that the plans for ensuing distance education will be the most effective and enriching experience possible under these circumstances – for all young learners in Ontario.
In recent years, Canada has made great strides in reducing the "digital divide" (Irving, 1999). In 2016, the Canadian Radio-television and Telecommunications Commission (CRTC) deemed the Internet an essential service (Kipfer, 2016), and now, 91% of the country is connected (Statistics Canada, 2019). Hearteningly, for Ontarians who continue to endure barriers to telecommunication, efforts are being made to develop creative responses to get the majority low-income, remote and rural children and youth connected to education materials (Chubak, 2020; Teotonio & Rushowy, 2020).
Unfortunately, getting online is only part of the battle in adjusting to new ways of teaching, learning and working. For some students, dialing into the classroom might mean phoning it in for the whole school year. In some jurisdictions, online learning is already being targeted towards students who struggle to keep up in mainstream classrooms. While these students complete virtual modules at a quicker pace than their classroom counterparts, they also demonstrate lower comprehension of course material and lower satisfaction with the subjects they study (Kirsch, 2017). Other research indicates that when the academic standards are comparable to traditional methods, students learning online perform at a lower level than those in  in-person classes (Bettinger & Loeb, 2017; Deming et al., 2015). It seems as though any benefits to online learning are lost on students who already struggle to remain engaged or who need more personalized support. Unsurprisingly, many of the students who are faced with socioeconomic challenges that puts them on the wrong side of the digital divide are often the same students who are more likely to struggle with traditional academic expectations (Frenette & Chan, 2015; People for Education, 2019). Without the opportunity to build relationships with peers and teachers or seek external resources, students are left to wade through information and expectations on their own.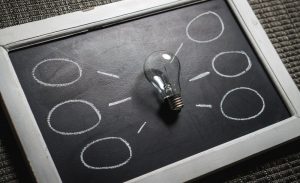 COVID-19 is not creating the issues that are being brought into the mainstream conversation about education inequality and access. This situation is, however, straining the potential for student success; students who did not struggle academically before the pandemic are faced with new challenges and students who have struggled for a long time might decide not to continue with their education. As the 2019-2020 school year tarries to an end, attention needs to be turned to the future of e-Learning. With the stakes lowered for the remainder of this academic period  (Fox, 2020), there is the opportunity to observe how, when and which students thrive under these new conditions, and when they do not. As we find our collective stride into new ways of living, learning and relating to one another, there remains a fleeting opportunity to learn from past mistakes with online learning, and endeavor to develop remote teaching and learning strategies that encourages and excites young learners.
References
Bettinger, E., & Loeb, S. (2017). Promises and pitfalls of online education. Economic Studies, 2(15), 4.
Chubak, L. (2020, April 2). Northerners share concerns about Ontario's Learn at Home plan. Northern Ontario. https://northernontario.ctvnews.ca/northerners-share-concerns-about-ontario-s-learn-at-home-plan-1.4879142
Deming, D. J., Goldin, C., Katz, L. F., & Yuchtman, N. (2015). Can Online Learning Bend the Higher Education Cost Curve? American Economic Review, 105(5), 496–501. https://doi.org/10.1257/aer.p20151024
Fox, C. (2020). Classes 'absolutely back in session' even as schools remain closed: Lecce. CTV News. https://toronto.ctvnews.ca/classes-absolutely-back-in-session-even-as-schools-remain-closed-lecce-1.4883326
Frenette, M., & Chan, P. C. W. (2015). Canadian Nine-year-olds at School: Main article. Statistics Canada. https://www150.statcan.gc.ca/n1/pub/89-599-m/2009006/part-partie1-eng.htm
Irving, L. (1999). Falling Through the Net: Introduction. https://www.ntia.doc.gov/legacy/ntiahome/fttn99/introduction.html
Kipfer, M. (2016). Canada's telecom regulator declares broadband internet access a basic service | CBC News. CBC News. https://www.cbc.ca/news/politics/crtc-internet-essential-service-1.3906664
Kirsch, Z. (2017, May 23). High Schools Are Hooked on Online Learning to Boost Graduate Rates—And Many Are Becoming Diploma Mills in the Process. Slate Magazine. https://slate.com/news-and-politics/2017/05/u-s-high-schools-may-be-over-relying-on-online-credit-recovery-to-boost-their-graduation-rates.html
People for Education. (2019). What makes a school? People for Education. https://peopleforeducation.ca/wp-content/uploads/2019/06/PFE-2019-Annual-Report.pdf
Statistics Canada. (2019). The Daily—Canadian Internet Use Survey. Government of Canada. https://www150.statcan.gc.ca/n1/daily-quotidien/191029/dq191029a-eng.htm
Teotonio, I., & Rushowy, K. (2020, April 17). School boards work around the clock to get laptops, iPads, devices to students. Thestar.Com. https://www.thestar.com/news/canada/2020/04/17/school-boards-work-around-the-clock-to-get-laptops-ipads-and-other-devices-to-students.html
---

Author
Rhiema Shuster is a 4th-year student in Ryerson's School of Social Work and a research assistant on the RCYP project.
---
The views expressed in this blog post are those of the author and do not necessarily reflect those of the Rights for Children and Youth Partnership project, Ryerson University, or our other partners.